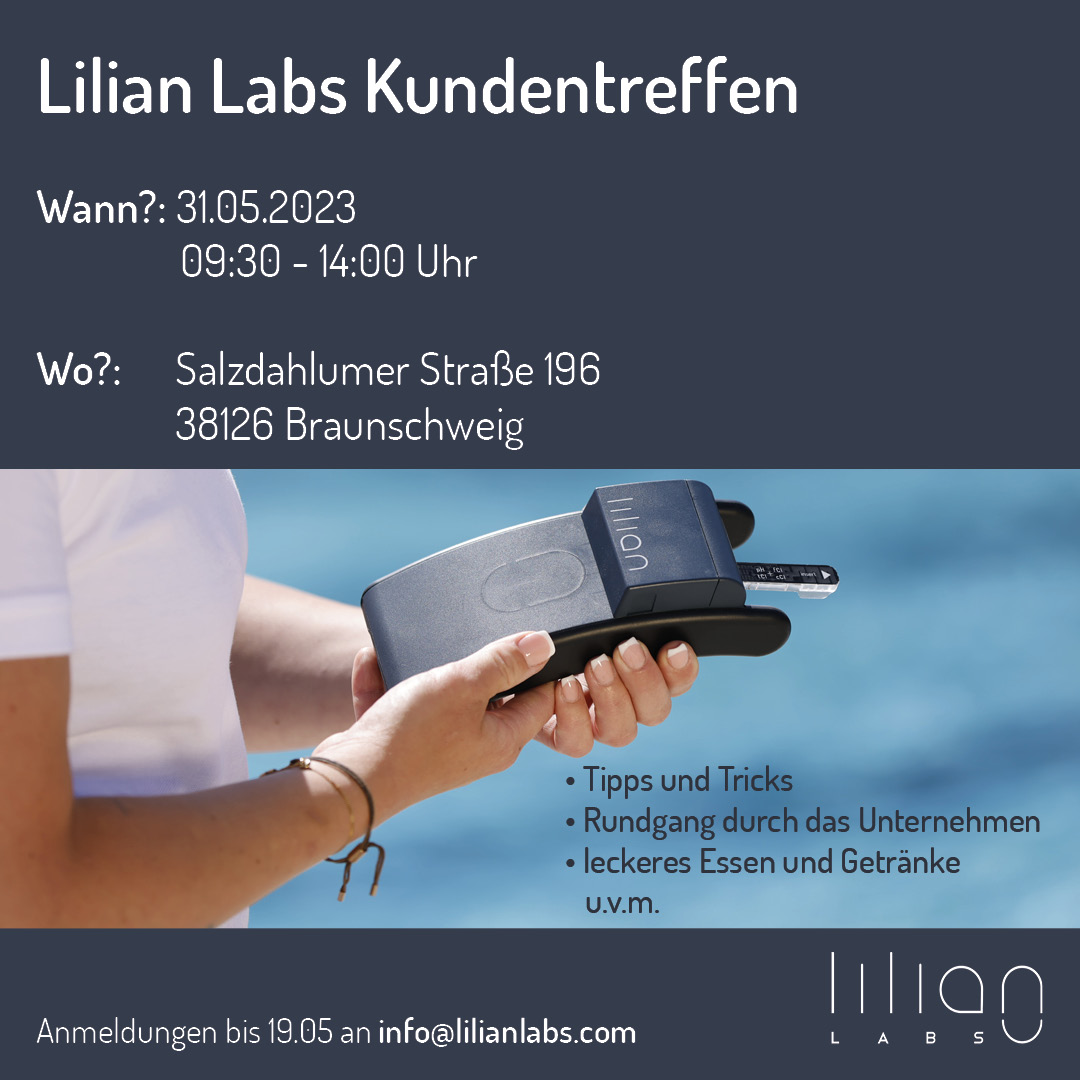 Lilian Labs customer meeting
We invite you to join us in Braunschweig on 31.05.2023.
Our programm includes tips and tricks about the LILIAN and the LILIAN Manager, a Q&A session with our team, a tour of the company, networking opportunities and delicious food and drinks.
You can send your registration until 19.05 to info@lilianlabs.com.