LILIAN LABS: PASSION AND INNOVATION FOR THE BEST WATER QUALITY
We revolutionize the common practice of water analysis. For the best water quality – wherever it is needed.
RESEARCH FOR THE WATER ANALYTICS OF THE FUTURE
Lilian Labs GmbH was founded in 2016 by the physicists Dr. Sebastian Döring, Dr.-Ing. Alexander Rohr and Dr.-Ing. Torsten Rabe, who have already done research in the field of sensor technology and analytics at the TU Braunschweig, the University of Göttingen and the Fraunhofer Institute Potsdam. This research forms the solid basis for the development of ever better solutions and new technologies for advanced water analysis.
It is important for us to include the possibilities of digitisation in our developments. With our products, we create a reliable, efficient and sustainable solution for our customers.
With the LILIAN system, we have launched a water analysis system that combines time efficiency, ease of use, environmental protection and accuracy. Thus we have created the efficient solution for the measurement of your specific water quality.
Did you know? The name LILIAN combines the first letters of the underlying technology: Liquid Light Analytics.

LILIAN LABS – WE REPRESENT THE WATER ANALYSIS OF TOMORROW
Innovation
Our drive: To make existing methods better and better by using what is technically possible.
Science
Our methods: Scientifically founded and recognized.
Health
Our motto: Clean water analysis without danger to health – the mixing of chemicals was yesterday.
Sustainability
Our goal: A system that is of long-term and sustainable benefit to all users.
Effectiveness
Our concern: Save time for you and your employees checking your water quality.
Quality
Our principle: Compliance with high quality standards through development and production in Germany.
Founders & managing directors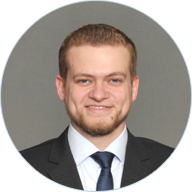 DR. SEBASTIAN DÖRING
Production
Studied applied physics at the University of Potsdam
PhD student at the Fraunhofer Institute for Applied Polymer Research
Specialties: spectroscopy, optics, laser physics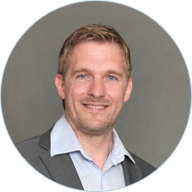 DR.-ING. ALEXANDER ROHR
Marketing & Sales
Studied physics at the University of Göttingen
Diploma student in physics and doctoral student in engineering at the Technical University of Braunschweig
Specialties: optical metrology, lasers, OLEDs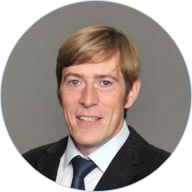 DR.-ING. TORSTEN RABE
Development
Studied electrical engineering at the Technical University of Braunschweig
Research at the Institute of High Frequency Technology
Specialties: electrical engineering, high frequency technology, polymers