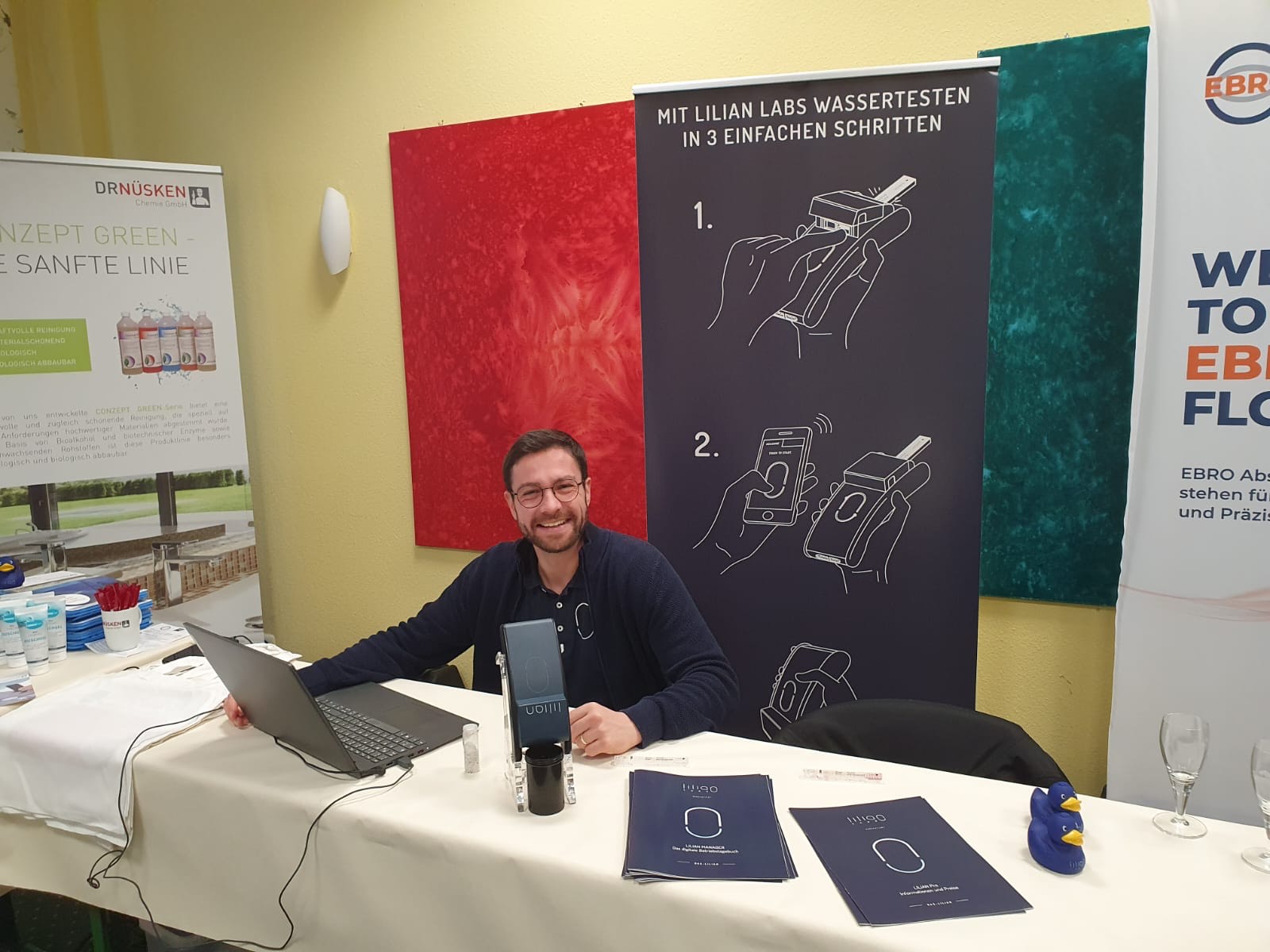 Autumn seminar Dr.Nüsken & LFT BDS in Saxony
Last week, our sales manager Simon was at the autumn seminar of our sales partner Dr.Nüsken and the Landesfachtagung of the BDS in Saxony.
We had a stand at both events and were able to present our LILIAN and the LILIAN Manager to the participants.
In addition to the stand, Simon gave a presentation on the shortage of qualified staff at the state conference and presented a suitable solution for measuring hygiene parameters. 
Many thanks for the invitation to both events!