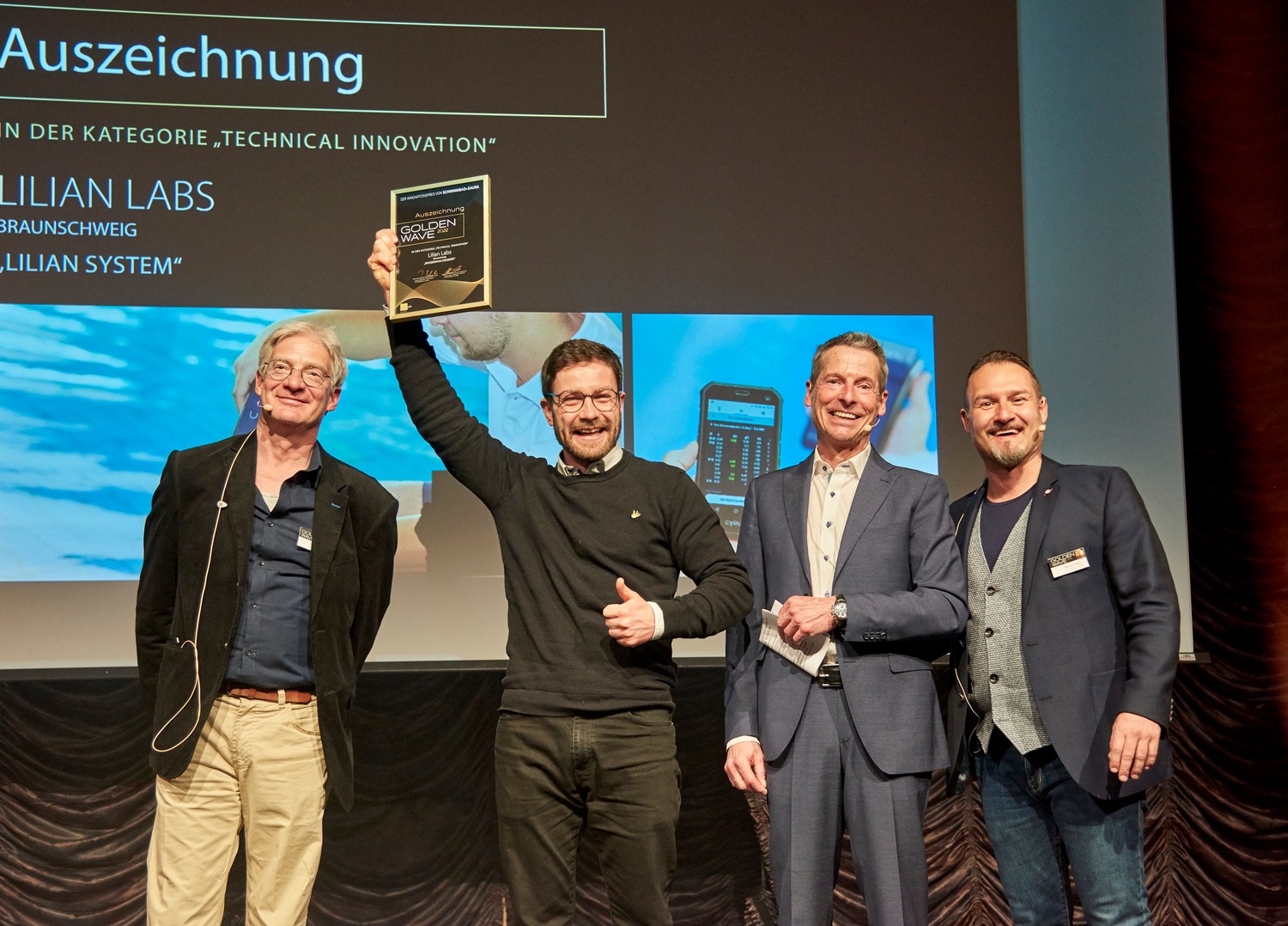 Double is better: We at Lilian Labs were honoured with two awards at the Golden Wave Innovation Award.
The first award went to our LILIAN water analysis system in the category "Technical Innovation" thanks to its speed, simplicity and digital connection. Getting to the most important hygiene parameters in under a minute at the touch of a button is a whole new way of analysing water!
We also received an award in the category "Green Technology" – not only for the recycling of our SensoSticks, but above all because toxic chemicals are used in only the smallest dosage. And best of all: there can be no contact between the chemicals and the skin. This protects people and the environment.
Many thanks to the team of Schwimmbad & Sauna and the entire jury for the award and the great evening!
photo credits: Tom Philippi