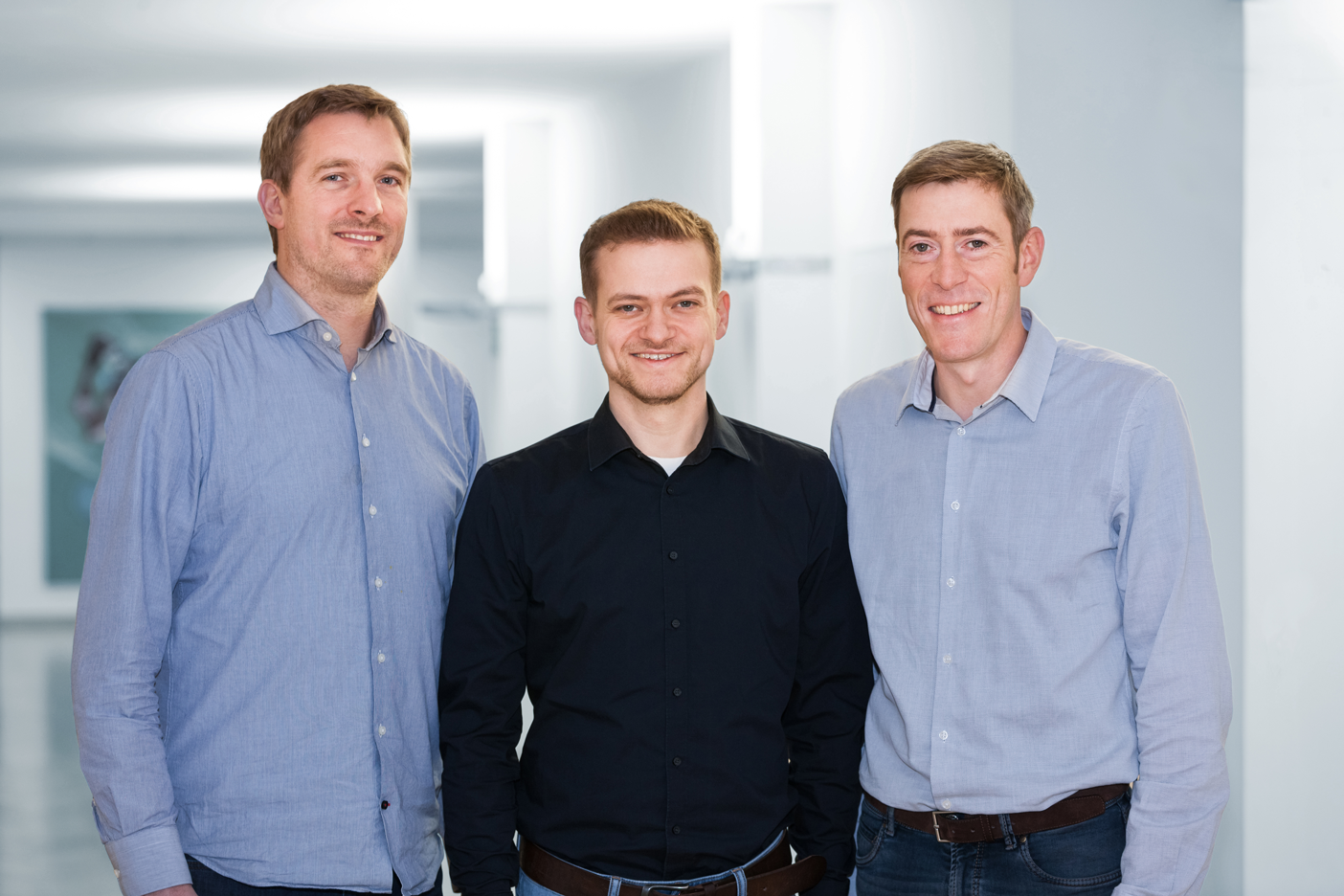 Lilian Labs receives growth investment

Water analyzes simple, fast and low priced – the three founders Dr. Torsten Rabe, Dr. Sebastian Döring and Alexander Rohr have developed the mobile water analysis system LILIAN with their start-up Lilian Labs GmbH.
The company, which was founded in 2016, successfully concluded a new investment round in June 2019 with a participation volume of 895,000 euros. With Volksbank BraWo Unternehmensbeteiligungen GmbH, another regional investor has been found. Already in earlier phases, the Innovation and Investment Company Wolfsburg mbH (IBG) and NKB, the investment company of NBank, had already acquired a stake in Lilian Labs.
"We were able to successfully complete the development of our product and have brought the LILIAN water analysis system to market maturity," says Dr. Torsten Rabe. "In this investment round, we want to set up a production facility for our measuring device and the associated SensoSticks here in Braunschweig. Additionally, we want to enhance our sales capacity.".
Currently, the founders are focusing on the pool and swimming pool market. Simply held in the water for a short time, the handy measuring device automatically measures all important water values ​​such as chlorine, bromine or the pH value. The measurement of all parameters lasts less than 60 seconds and the results are digitized directly. The system is DIN-compliant and therefore ideally suited for the commercial sector. Due to the fast measuring process, the personnel costs in the companies are reduced enormously. That convinced the investors.
Josef Schulze Sutthoff, Managing Director of IBG, recognizes a good starting point for entering the market: "We are impressed that the founders have found a balanced mix of own and third-party production. At the same time, the company's core competences are focused and the strengths of regional development partners are used for other product elements. Lilian Labs thus combines its own strength with the strength of others and thus creates a product that can be excellently positioned in competition.
Georg Henze, Managing Director of NKB, sees cooperation with regional players and others. This is in the area of ​​financing an important success factor for the accompaniment of start-ups: "Lilian Labs has managed in a short time to announce the completion of the development of their innovative product. In a combination of public funding in the seed phase together with financing partners from the region, the young company can be positioned in the market together for a successful future.
Thomas Zechner from Volksbank BraWo Unternehmensbeteiligungen GmbH is also pleased: "With the investment in Lilian Labs, we are investing in a regional, national and certainly also soon, european and global innovative company in the region. The following key criteria contributed to our decision: The product supports Industry 4.0 with its approach, the consumables are manufactured in a specially built production plant in Braunschweig and the technology contributes to the quality of our world's most expensive good – water – in every imaginable way. "